What we offer
Our main area of focus is mental arithmetic. But there are others. Select a section of your interest below.
Our achievements
We are not at a stop and constantly developing
– we have a lot to be proud of.
Our advantages

Author's methodologies
Programs of "ISMA"International school were drawn up with due regard to territorial, age and psychological peculiarities of children. Experience of largest international schools of mental arithmetic, high speed reading and calligraphy, as well as effective ideas and rich own experience of the author of the methodology in children teaching form the basis for it.

Creative approach
Every our lesson is unique, as it contains different types of activity, interesting for a specific age group of students. We get familiarized our the most little students with mental arithmetic, high speed reading or calligraphy in a game process, but with students of older age we use elements of competitions, therefore it is always fascinating and interesting at our lessons!

Online portal
In the process of training of mental arithmetic or high speed reading children train at the portal every day, fulfilling home assignments in order to reinforce acquired skills. The work of the portal is set up in such a way that an instructor controls how regular and correct home assignments are fulfilled, monitors statistics and analyses child development.

All-round development
Such important skills as logics, memory, attention, creative thinking, analytical thinking, and imagination develop in children owing to lessons of mental arithmetic, high speed reading or calligraphy. And IQ level and self confidence are significantly raised.

Orientation on quality
"ISMA"International School broke from traditional teaching of mental arithmetic, high speed reading or calligraphy, which are actively used in the whole world. As distinguished from other similar schools, we do not allow simultaneous training of beginners and continuing students in one group. From the beginning till the end every group consists of one and the same students, not joining new ones. Exactly this approach further impact on quality of material learning.

Quick results
From the first lessons your child will learn to be concentrated, work on memory development and search for ways out of complicated situations in order to solve tasks set before him. And just in two-three months he will be able to demonstrate skills of mental counting, fast reading or beautiful writing depending on a selected training program.

Convenient schedule and location
Our school works through lunch and holidays. And "ISMA" centers are located practically in all districts of Almaty, as well as around Kazakhstan and even in near-abroad and far-abroad countries, such as: Russia, Kyrgyzstan, Uzbekistan, Azerbaijan, Belorussia, Bulgaria and UAE.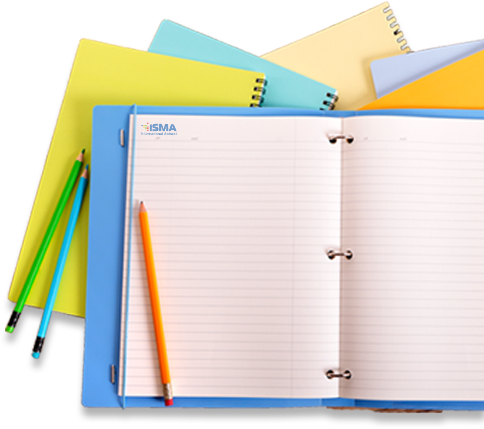 Sign up for a trial lesson
- IT IS FREE
Sign up
Frequently asked questions
Parents ask us different questions. Below are the most common.
Certificate authentication
Check certificate authenticity of your child or instructor
Now you have an opportunity to make sure that the instructor, who teaches your child is really our certified employee and your child is taught by the highly efficient ISMA methodology. Guard your child from careless teaching and You will obtain guaranteed quality result with an opportunity of participating at international Olympiads!